Mr. Neil Gogte
Founder
Neil Gogte graduated with a Bachelor of Engineering in Electronics & Communication a specialization from the University College of Engineering, Osmania University, Hyderabad, India in 1985. He went on to do his Masters's Degree in Computer Science from the Indian Institute of Technology, Mumbai, India in 1987.
He started his career with CMC Ltd. and was in the development team of OfficeMate, an Office Automation application.
He then joined Sun Microsystems, USA and was part of the team which developed SUNRAI, an interface to the backend ERP applications running on IBM systems.
Mr. Neil Gogte is currently the Founder and Chairman of three Engineering Colleges in Hyderabad, namely, Keshav Memorial Institute of technology (2007) , Neil Gogte Institute of Technology (2017) and Keshav Memorial Engineering College (2020).
---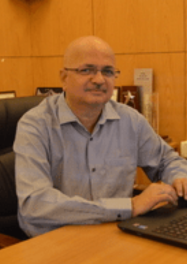 Mr. Nithin Sahasrabuddhe
Founder Director
Mr. Nitin Sahasrabudhe is the Director of Genesis Solutions Pvt. Ltd. He has a Bachelor's degree in Electronics & Communications Engineering. Prior to leading educational institutes, he worked with various companies in India and abroad in the field of Sales. He brings along with him more than 25 years of experience in direct project and product sales in the Healthcare and IT Industries.
---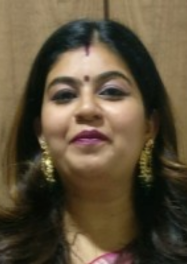 Mrs. Deepa Ganu
Director Academics
Deepa Ganu, the charismatic Academic Director of Neil Gogte Institute of Technology, has always been a proactive person and she has constructively involved herself in all the activities of the college. She graduated B. Tech in ECE from Pune University and M.Tech from JNTU Hyderabad. She consistently displays a fervent zeal in the academic progress of the students and the staff.
She strongly believes in herself, and has immense trust in her mentors, her peers and her team.
She took up a mission to ignite young minds and nurture them with the potential to reach greater horizons. She is a student-friendly person and her forte is to identify their technical edge and channel their skills in the right direction with her valuable guidance.
She trained and shared her expertise with thousands of students who could excel and compete on various national and international platforms like Microsoft Imagine Cup, IBM's The Great Mind Challenge, Google Summer of Code, and Amazon Campus Mentorship Series. She conducted various corporate training programmes for reputed campuses like Verizon, HP, and CA Global and for government agencies like DRDL and RCI.
She dares to dream; works smart; strives for excellence; and enjoys every step of her journey all the way which made her scale greater heights. She authored a book titled "JAVA spoken Tutorials", an IIT Bombay initiative. Big names in the corporate world like IBM, Google, and Virtusa bestowed her with the prestigious titles, "Best Mentor, and "Acharya" for her unprecedented contribution to pedagogy.