Nestled in a scenic landscape, Neil Gogte Institute of Technology is a renowned college for computer science engineering. The campus is not only known for its modern facilities but also for its stunning green surroundings. It provides an ideal environment for students to excel academically and enjoy the beauty of nature.
As you enter the gates of Neil Gogte Institute of Technology, you'll be captivated by its serene atmosphere. The well-maintained lawns, colorful flowers, and tall trees create a peaceful ambiance. The campus offers a break from the busy outside world and provides a calm space for students to learn and grow.

The college buildings are a perfect blend of modern design and natural beauty. The main building houses an impressive auditorium, a versatile space for various events and activities. It serves as a venue for guest lectures, cultural performances, and academic conferences. The auditorium is equipped with state-of-the-art sound and visual systems, ensuring a seamless experience for both presenters and attendees.
The campus also boasts seminar halls that facilitate interactive learning and knowledge sharing. These halls are equipped with audiovisual aids, making them ideal for workshops, presentations, and group discussions. The seminar halls provide a platform for students to exchange ideas, engage in intellectual debates, and enhance their communication skills.

Neil Gogte Institute of Technology takes pride in its well-stocked library, a treasure trove of knowledge. The library houses a vast collection of books, journals, and digital resources related to computer science engineering, and other relevant fields. It offers a quiet and comfortable environment for students to study, conduct research, and explore new topics.
Another highlight of the campus is the Bhavyashya Dwar, the placement cell of the institute. It features dedicated cabins for conducting interviews, giving students a corporate-like experience. These cabins are equipped with modern facilities and technology to ensure a smooth and professional interview process. The Bhavyashya Dwar plays a vital role in connecting students with prospective employers, organizing placement drives, and grooming students for successful careers in the industry.
In addition to the auditorium, seminar halls, library, and Bhavyashya Dwar, the campus offers other essential amenities. There are dedicated laboratories equipped with advanced equipment for practical learning and experimentation. The sports rooms provide students with opportunities to engage in physical activities and maintain a healthy lifestyle. The modern canteen serves delicious and nutritious meals, providing a vibrant space for students to socialize and relax.
In conclusion, Neil Gogte Institute of Technology offers a beautiful and green campus for computer science engineering students. Its serene atmosphere, combined with modern facilities, supports students' growth and inspires their creativity. The auditorium, seminar halls, library, Bhavyashya Dwar, and other amenities contribute to the overall learning experience and well-being of students. The campus is a sanctuary for learning, where students can gain knowledge, enhance their skills, and enjoy a well-rounded college experience.
Auditorium & Seminar Halls: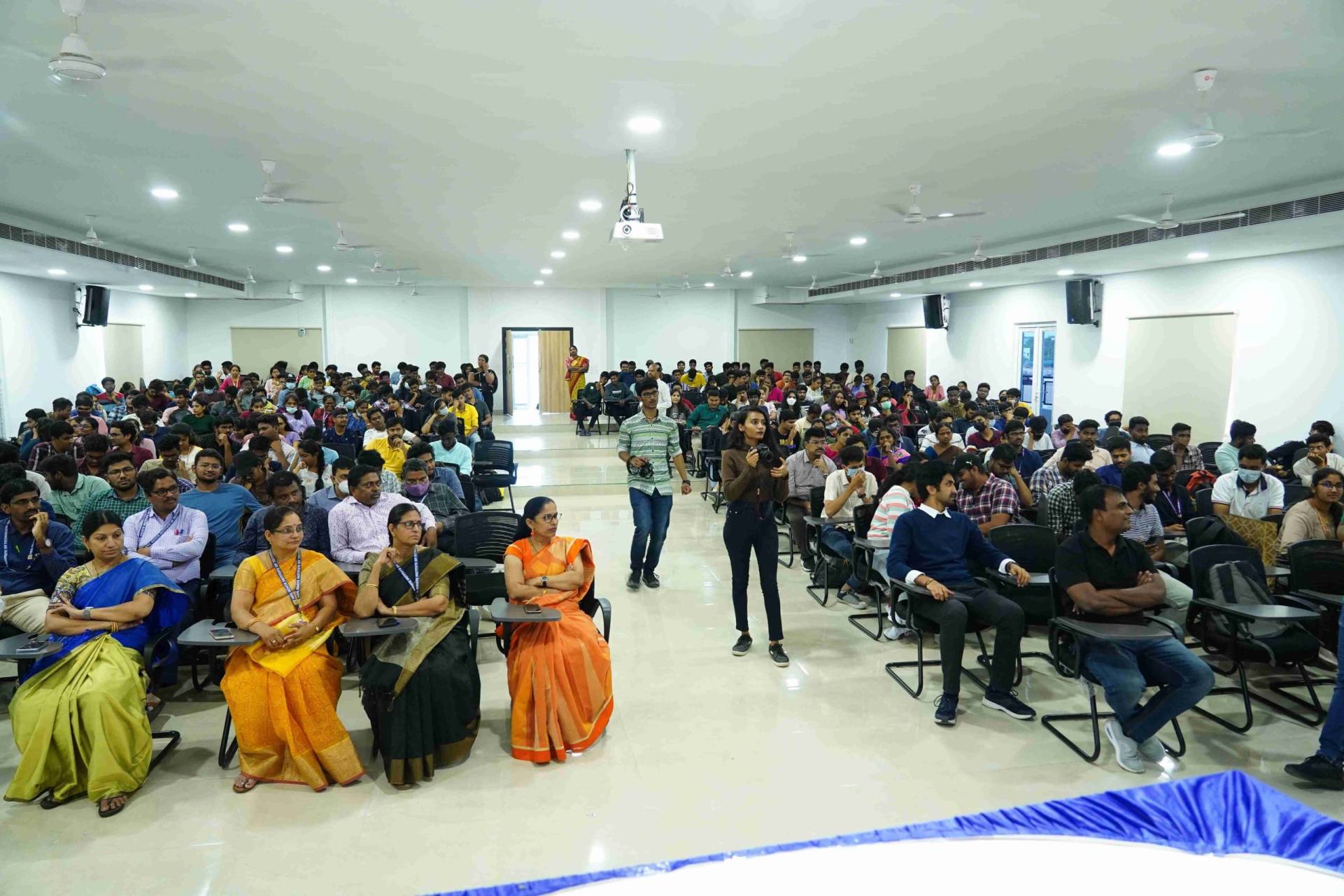 Image Slide 3
Bhavishya Dwar Seminar Hall

Bhavishya Dwar: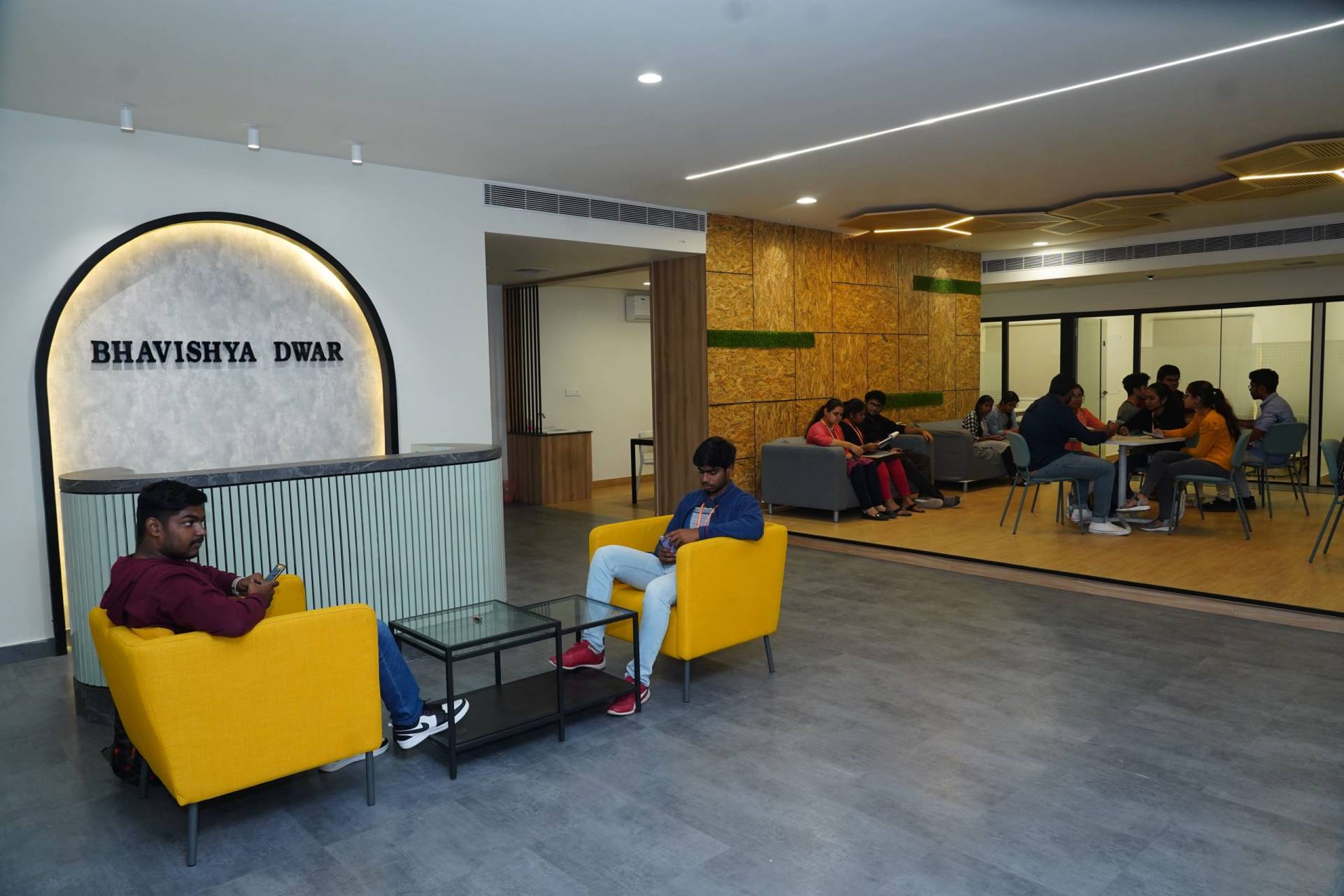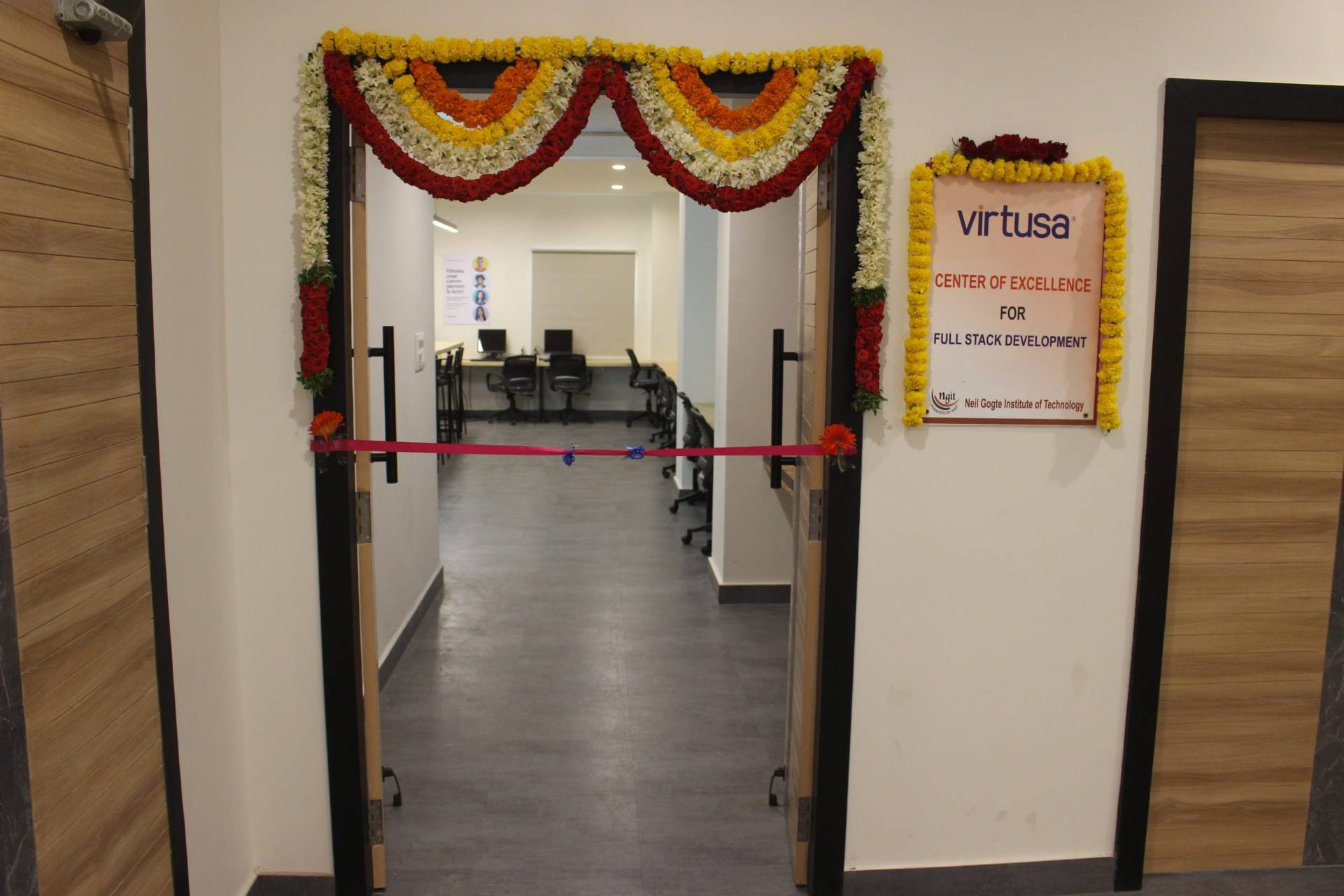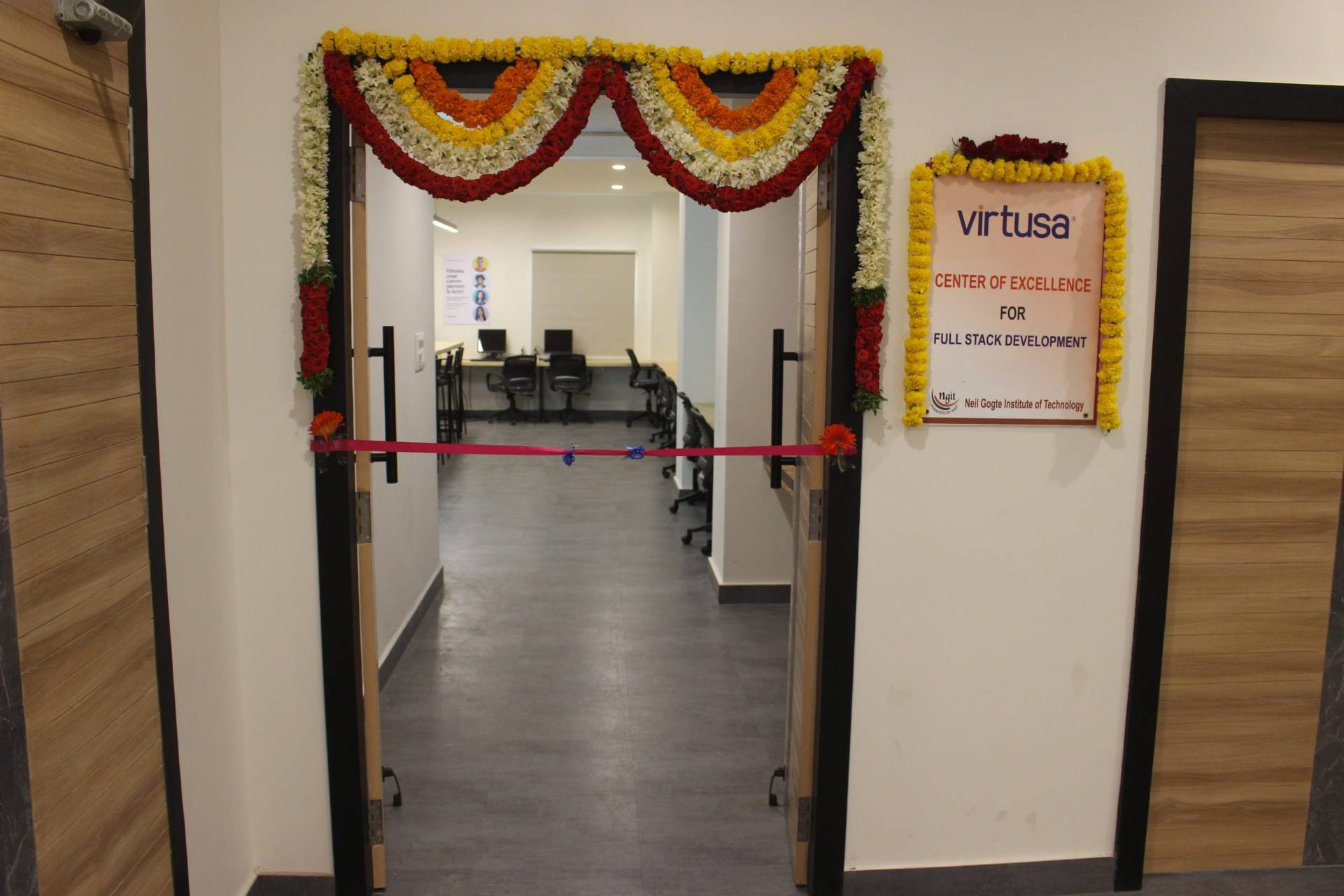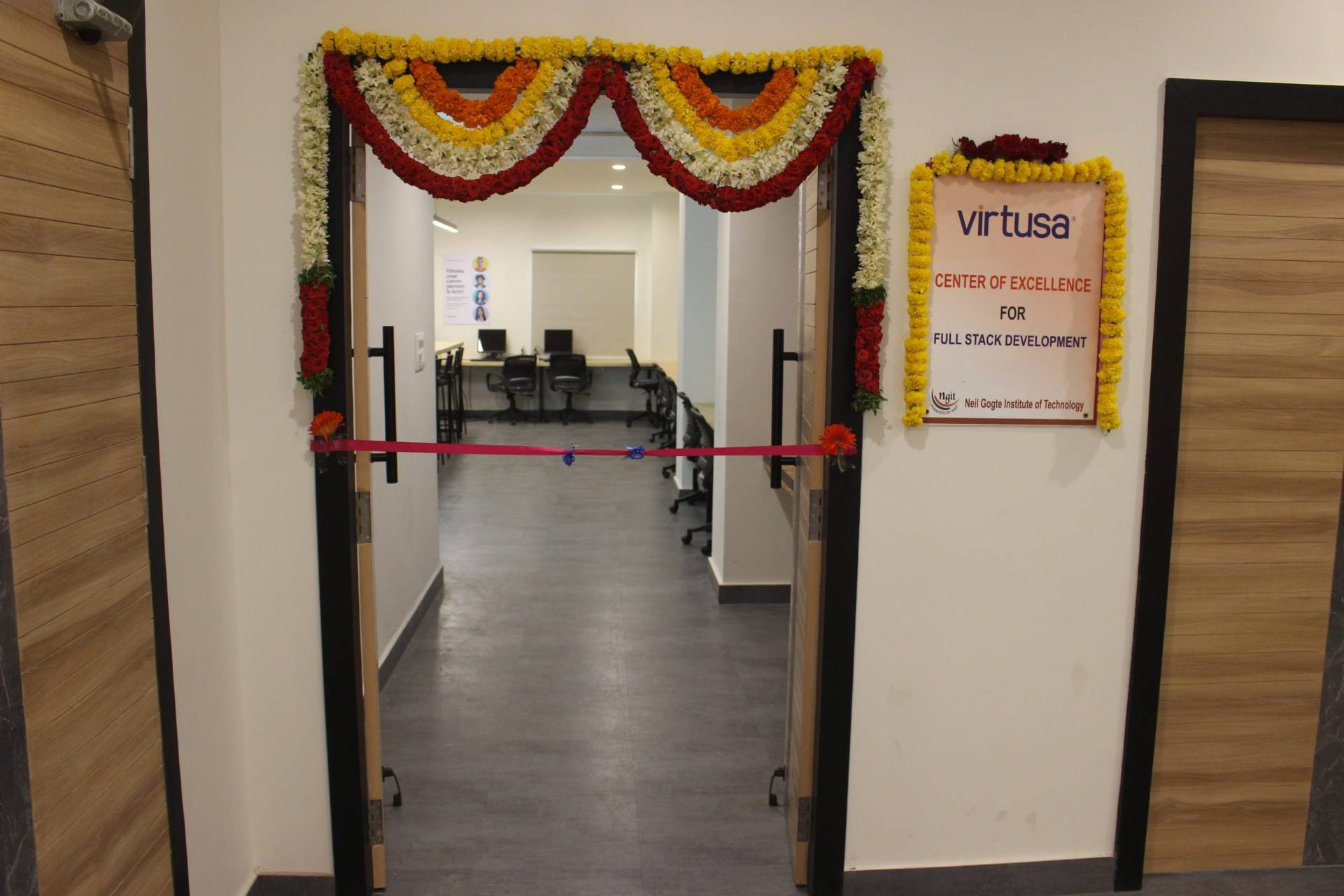 Labs: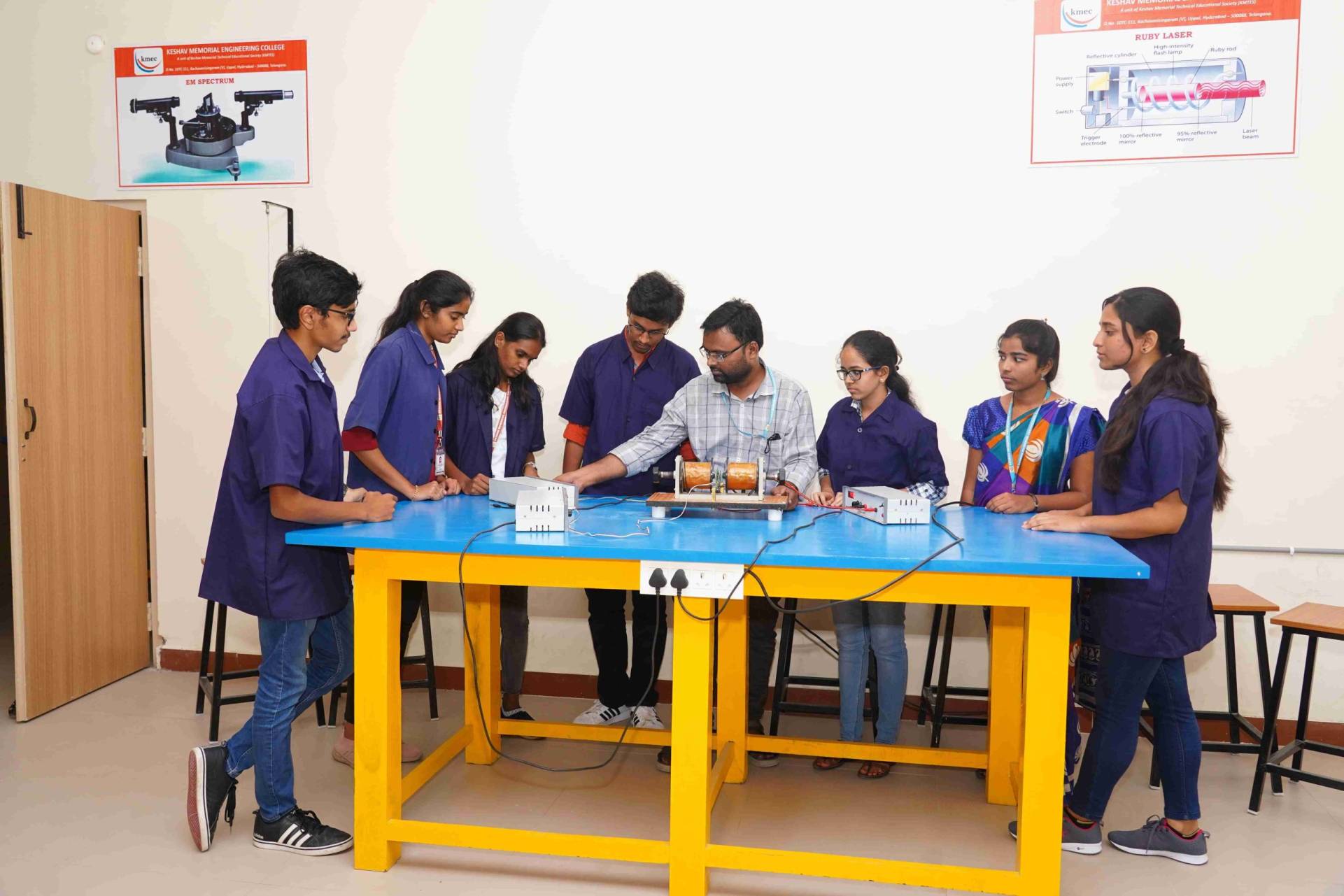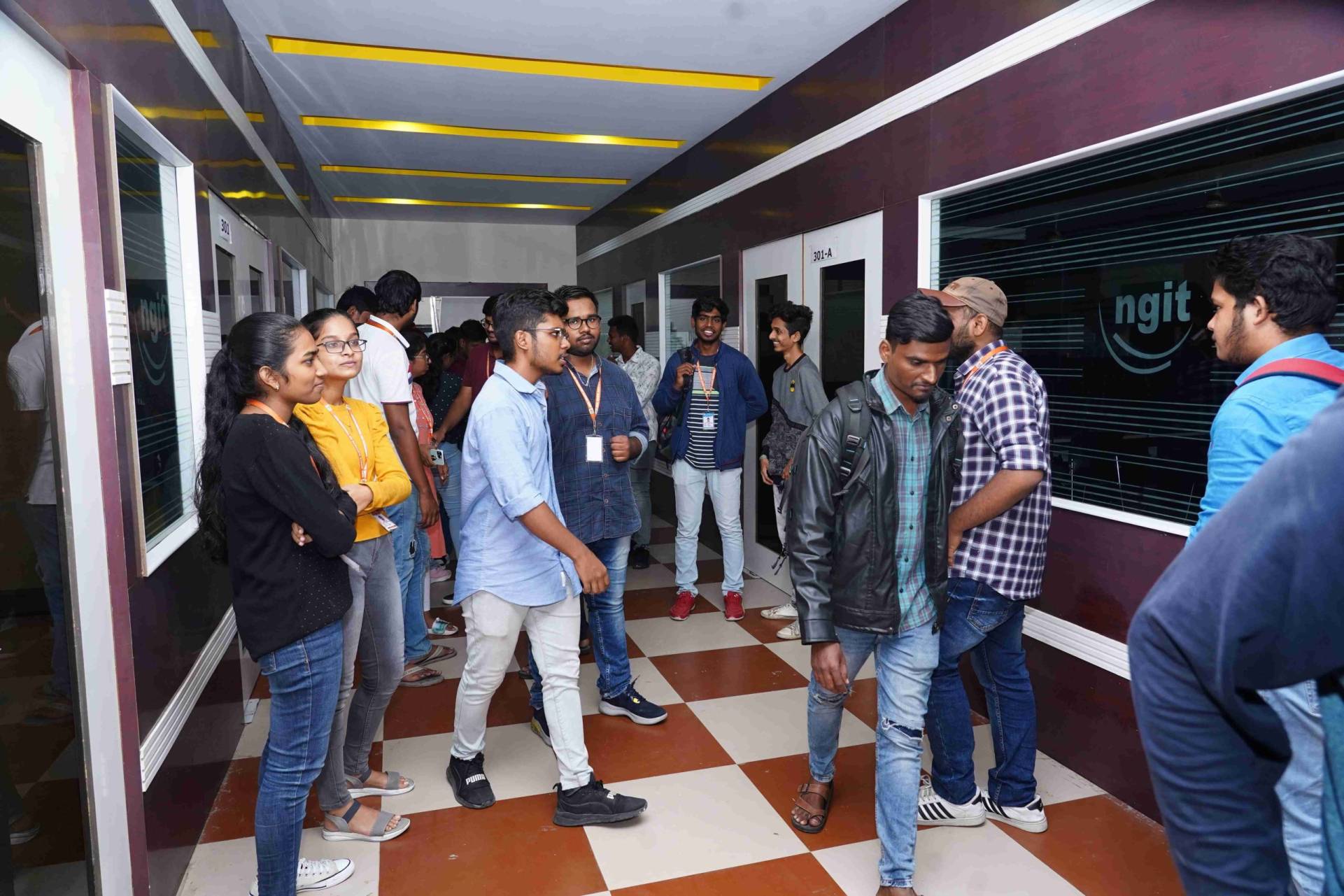 Image Slide 2
Basic Electrical Engineering Lab
Image Slide 3
Placement and Examination Labs

Library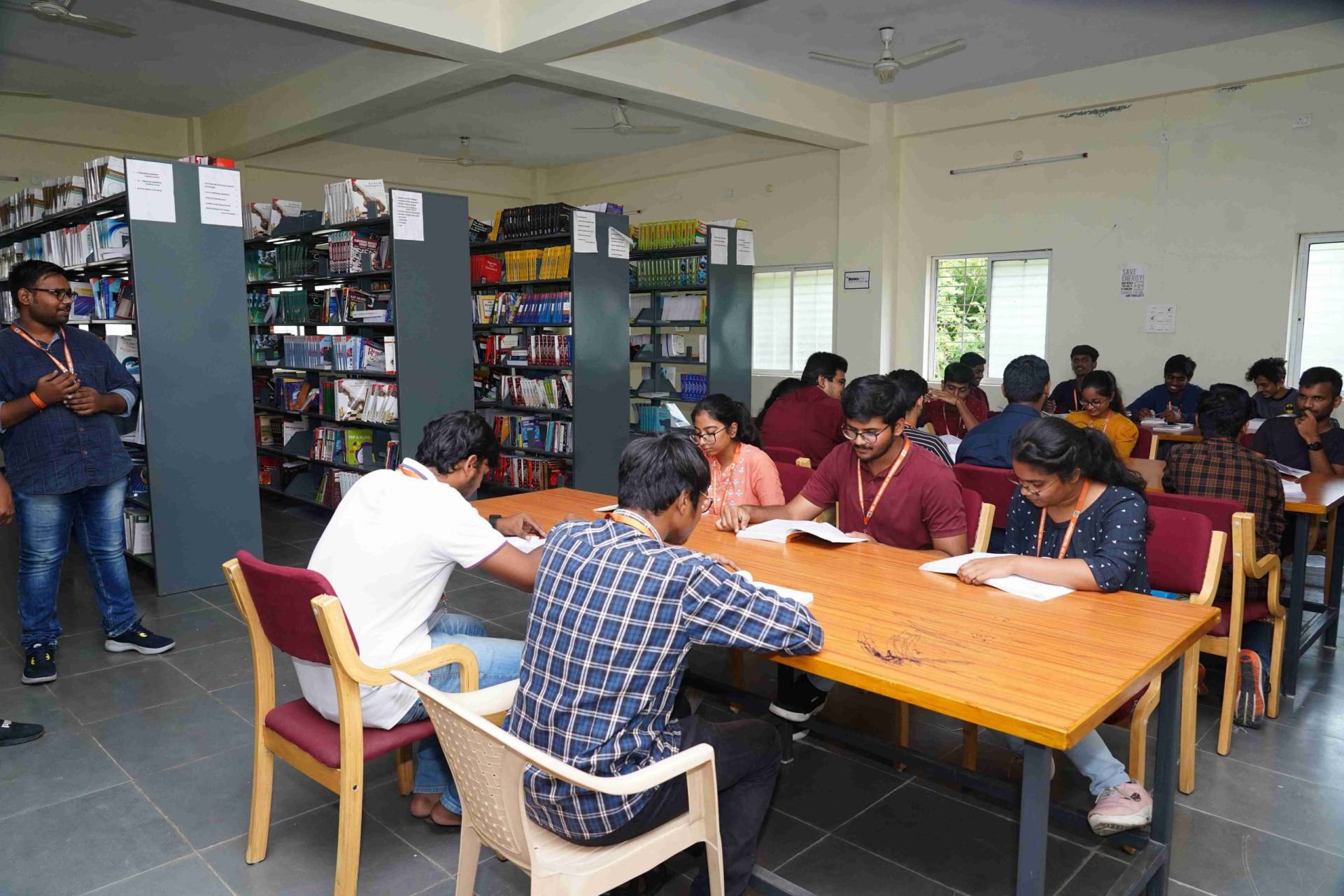 Sports: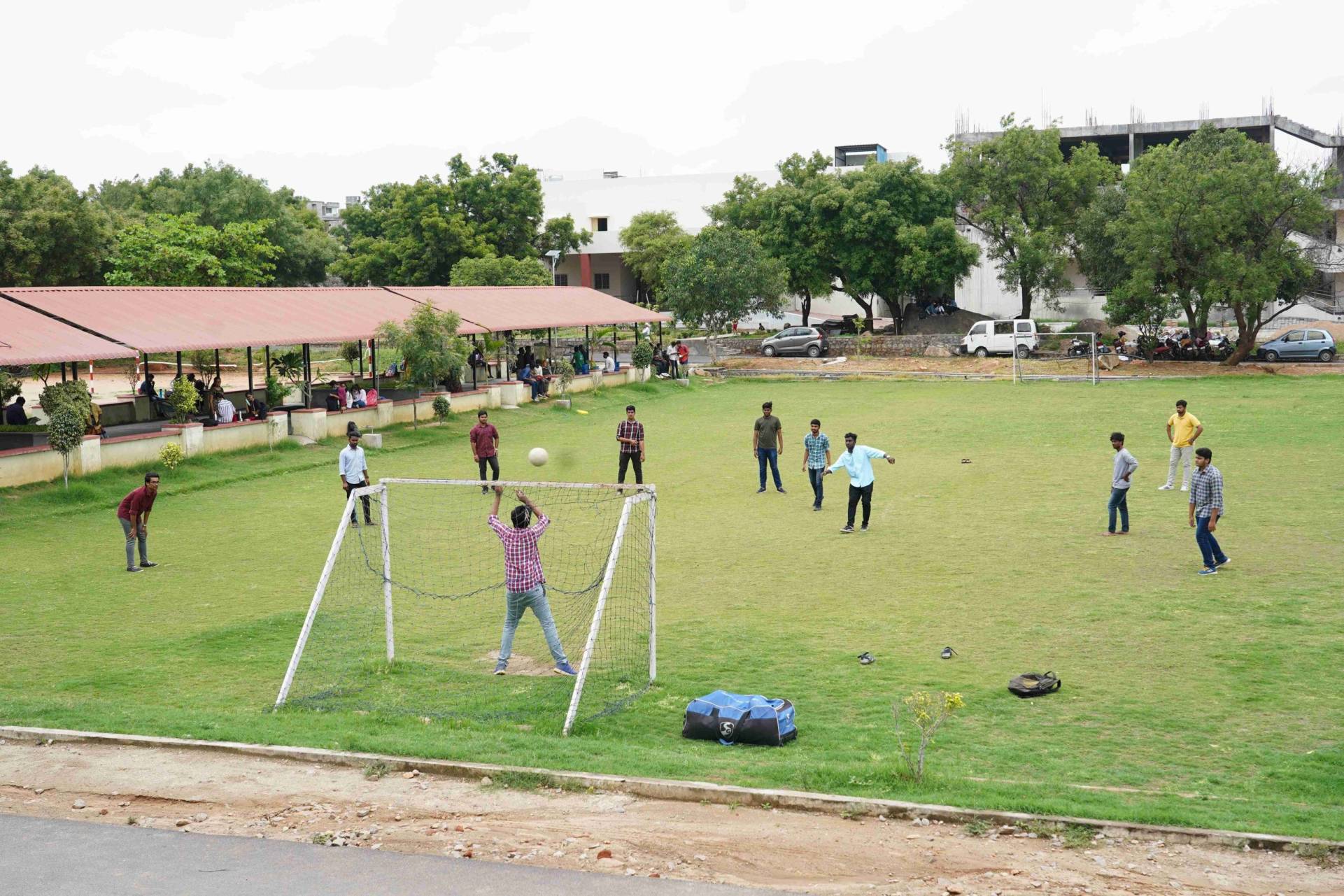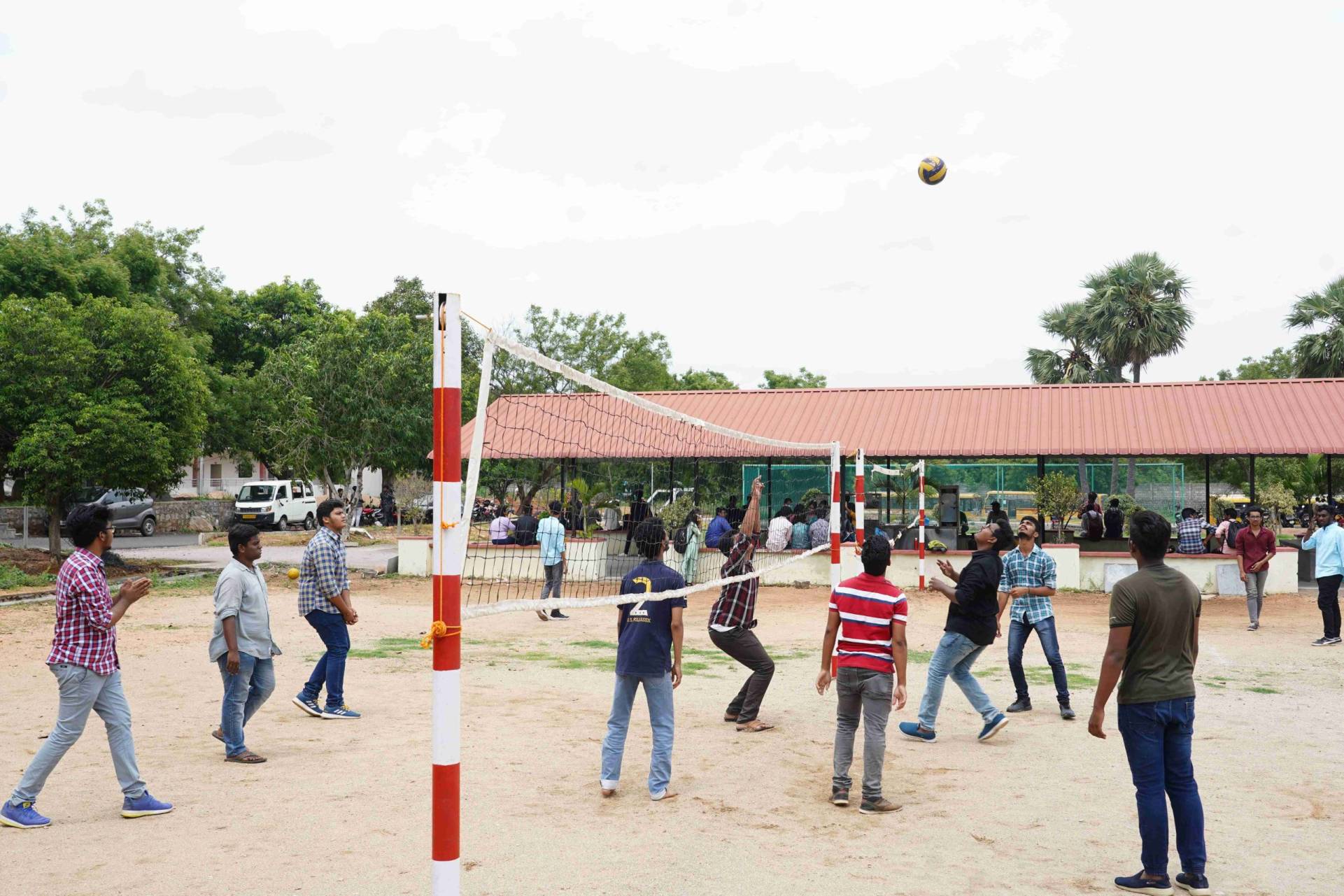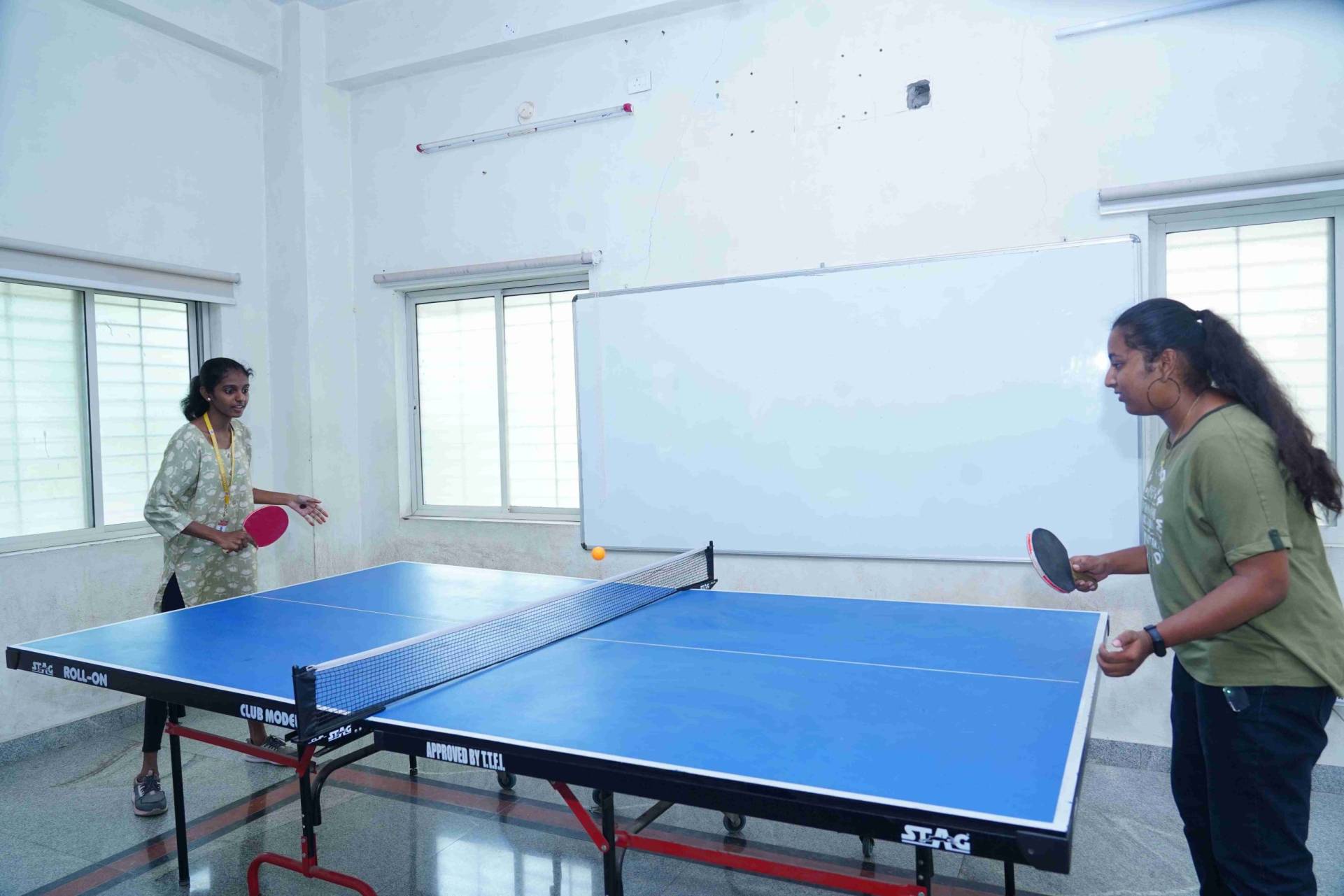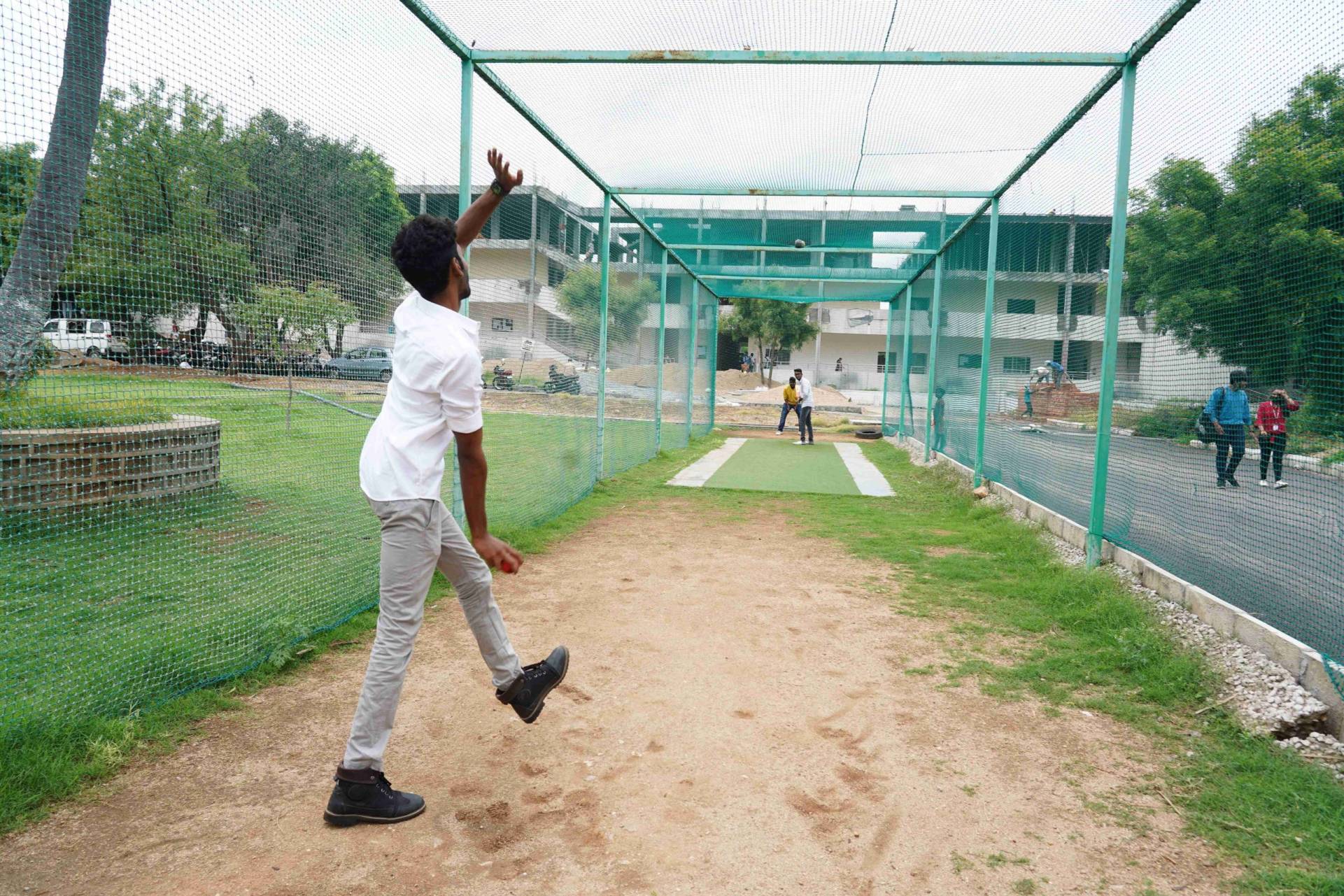 Classrooms:
Image Slide 2
Bhavishya Dwar Seminar Hall

Accessibility: